Engage your primary school students in STEM learning
Explore, Create and Collaborate in the Augmented Digital Space in class or remote
The best way to make your classes more interactive, increase student participation and become a tech-savvy digital facilitator equipped with fun & easy-to-use EdTech
Use on Desktops and Laptops. In your Web-browser.
No set up is required. Just use Augmented Classroom for web directly in your browser. Chromebooks are covered.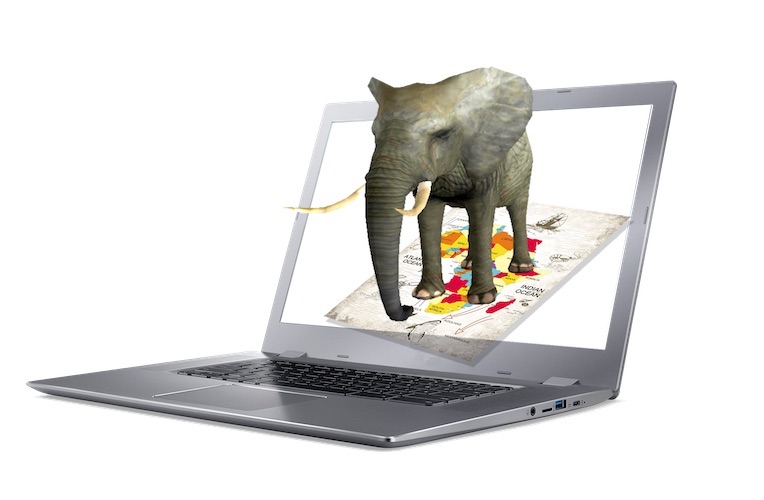 Mobile Devices Available? Get Mobile Version.
Use Augmented Classroom for mobile devices (iOS and Android) for enhanced Augmented Reality experience.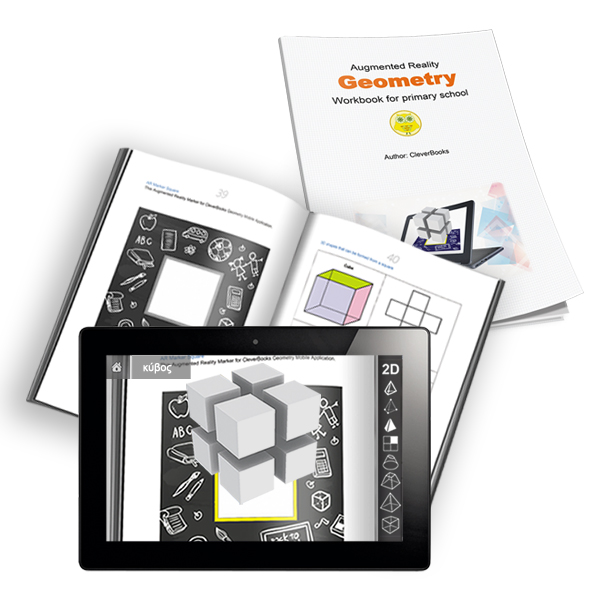 Touch board in your classroom? Available on any touch board.
Install Augmented Classroom mobile apps on your touch board and enjoy the immersive lessons.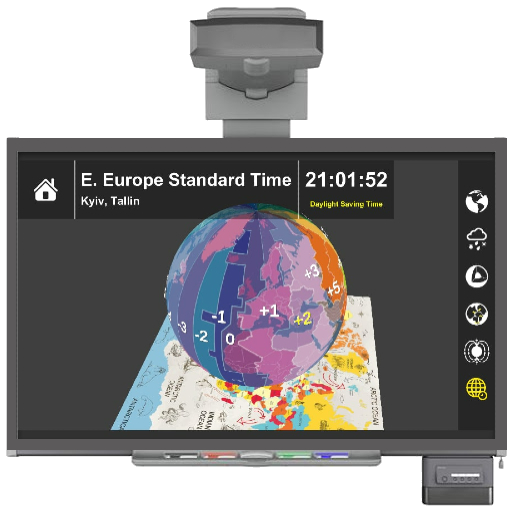 Full Range of STEM Curriculum-Based Solutions You Need
Engage your students in fun collaborative projects in the augmented environment with paired schools around the world
Explore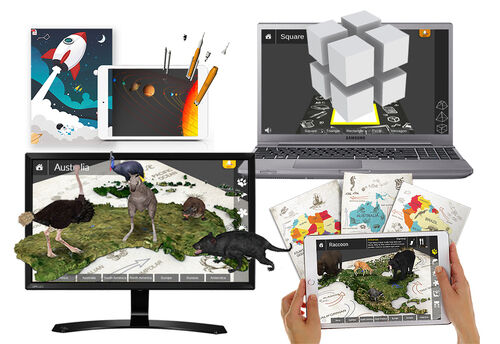 CleverBooks products can be used individually and in groups. The content of our STEM solutions is based on global curriculum guidelines and is recommended as a supplementary material in schools.
Create & Co-create
Already used pre-designed content? Ready to start with creating your own? CleverBooks provides the opportunity to learn by creating your own realities and cooperating globally with other schools.
Collaborate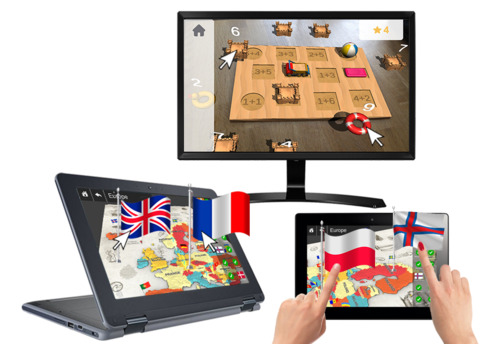 We support global classroom collaboration practices. This helps kids to interact at a multi-cultural level with the latest Augmented Reality technology. Is your school ready to collaborate to educate?
Augmented Classroom is intuitive and easy to use.
CleverBooks has created User Guides for your smooth and easy experience with Augmented Classroom.
You can access user guides for both web-based and mobile versions after logging in.
Start using Augmented Classroom by CleverBooks absolutely free for 14 days.
Frequently Asked Questions
>
What devices/operating systems are supported?
CleverBooks Augmented Classroom platform for web supports any browser on any device: desktop or Chromebook.
Augmented Classroom for mobile is available for iOS and Android versions.
>
What is Augmented Classroom?
Augmented Classroom by CleverBooks is a solution for teaching and learning STEM subjects in schools with Augmented Reality.
The pricing for Augmented Classroom starts from less than 1 EUR per user per month.
>
Can I try before I buy?
Yes, 14 days free version is included.
You can cancel any time with CleverBooks. If you have purchased licenses from a solution provider, you need to consult with their T&Cs.
>
Are you protecting user data?
CleverBooks does not collect any personal data in the first place. The solutions are designed to avoid data collection or any sort of user identification.
Please check the below links:
>
What content do you cover?
The solutions cover geography, social sciences, geometry, maths, engineering and space.
>
Is there any difference between web and mobile versions?
There is no difference in the contents.
The difference is in the delivery of the contents. Web version works via browser and mobile version works with iOS and Android.
>
Are there LMS integrations?
Yes, there are LMS integrations and plugins available. Please contact your service provider or support@cleverbooks.eu for detailed information.
>
Are there language packs available?
Both web and mobile versions have multiple language packs available and counting.
Inspire your primary school to learn STEM in interactive way and help them achieve higher academic results
Create account